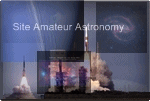 Home Page
Version française
Monthly Sky Charts
Monthly Sky Charts
12 Months Sky Charts
Twilight, Sun, Moon
Calendar 2020
Archive
Events, Moon, Planets
Evènements du mois
Version française. Contenu


. June
charts for the mid-northern latitudes
charts for the tropics
charts for the mid-southern latitudes
. note about the shape of constellations. Read!
These charts are to be used for the USA-Americas, Europe-Africa, and Asia-Pacific areas. Just pick the page which matches your latitude. You will also note that, as far as our site's charts are concerned, they do not bear, by a worry of legibility, any name of the bright stars. As our description refer to such names, just consider that those mostly are, on the chart, the brightest star of a constellation in question


Interested? Check the sky charts for the whole 12 months of the year!


Cartes du ciel

. Juin
latitudes moyennes nord
tropiques
latitudes moyennes sud

. à propos des formes des constellations. Lire!

note: ces cartes correspondent aux trois zones de latitude que nous utilisons pour chacune de nos zones géographiques (Etats-Unis-Amérique, Europe-Afrique, Asie-Pacifique); pour la France, on utilisera les cartes pour les latitudes moyennes nord sont à utiliser depuis la France. A noter aussi que, pour ce qui est des cartes de notre site, elles ne mentionnent pas, par souci de lisibilité, le nom des étoiles brillantes; comme le texte descriptif réfère à ces noms, considérez simplement que ces étoiles brillantes sont essentiellement, sur la carte, la plus brillante étoile d'une constellation considérée


Intéressant: les cartes du ciel pour les 12 mois de l'année!

Website Manager: G. Guichard, site 'Amateur Astronomy,' http://stars5.6te.net. Page Editor: G. Guichard. last edited: 6/1/2020. contact us at geguicha@outlook.com